People on my F-list - most of you know that I'm the Graphics Team Manager on Fan Forum. This is just some tips for people who are applying to be on the team so feel free to ignore.

If you would like to apply for the team, you need to send me (via PM on Fan Forum) two 230px X 100px audition graphics. Ideally I would like to see one single celebrity and one television show graphic (of your choice). In one of your graphics, try and use images from different photoshoots so that the team and I can see how well you match the skin tones.

These graphics aren't perfect, they're just quick examples so you can see what I'm talking about.

Tip 1: It's ALL About The Blending!
One of the main things that people get wrong is blending the background to one completely solid colour. Sometimes it may look like an edge does blend, but you need to paste your graphic onto a larger canvas filled with your outer background colour to check that it blends every single time.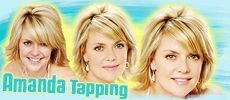 This is an example of a graphic that doesn't blend properly.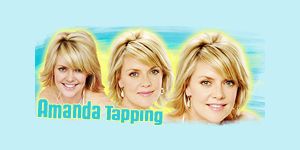 This is what it looks like on a larger canvas.
This is an example of a graphic that does blend properly.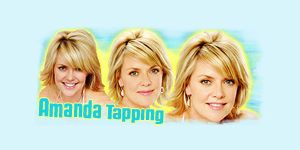 This is what it looks like on a larger canvas.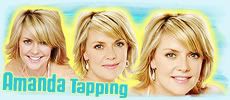 Make sure that you don't use pictures where the person's head is cut off and make sure that you don't blend off the top of the person's head like in this example.

Tip 2: Empty Is Not The New Background
Make sure that you include a visible background even if there's not much space for one. The more different shades of colours (but don't go over board) in the background, the easier it is to set up a board colour scheme. I mostly like to use textured or blending brushes in different shades of colours for my backgrounds, but occasionally I will use photos or parts of ready-made textures.


This graphic has a slight background, but it isn't enough.
For this background I used part of the Stargate and the wormhole it creates. You don't have to, but I find that with Television Show graphics it is nice to include a background that is relevant in some way to the show.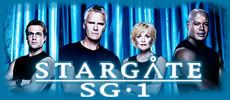 When you make a graphic for a Television board, don't just use a standard cast photo and brush off the borders, we want the Fan Forum graphics to have an unique look so just a cast photo isn't enough.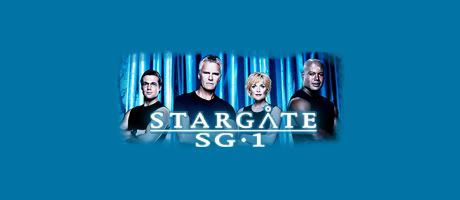 Make sure that your graphic doesn't look square and boxy on a larger canvas like this one does.

Tip 3: I Can Sing A Rainbow Too
Please keep in mind that we might have to come up with a color scheme that's based on your graphic, meaning make sure the colors of your graphics go well together. Try not to use a very dark background color, there are some exceptions to this rule, but normally dark colours are a no no. Also, do not use very bright/vivid colours like red, orange, bright yellow and stay away from greys and brown shades.



These colours are sad when you use them. Purple is happy... purple is love (you don't have to use purple, I just love it).

Make sure the skin tones of all the people in the graphic match: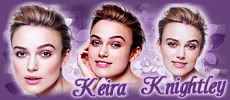 The skin tones/contrast are different on each of the pictures in these graphics. You need to adjust the contrast and brightness so they all look the same.
You should ideally try and use colours from the photographs you are using and/or tint the photographs so they work best with the background/text colours. The photographs are too yellow at the moment and it disrupts the flow of the graphic and the colour scheme.

Try to only use a minimal amount of colours in your graphics (three at most) and use lighter and darker shades of those colours. The turquoise in this graphic doesn't look too bad, but it is a bit too much of a contrast from the purple background.

Tip 5: Space: The Final Frontier
You must use all of your canvas wisely! It's a small sized graphic, so make the pictures you're using as big as possible. So please make sure you use as much of the canvas as possible. For example, if you make a graphic for a Male Celebrity, try and use 3 pictures.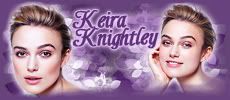 With two pictures, there's always a big section of empty space somewhere on the graphic.
Don't squash all of your images into the center, spread them out.
It is usually best to re-size the photographs so that the face of the person is as big as possible. Posters on a board normally want to see the features of the person they are posting about more than anything else - regardless of whether or not if the person is wearing a really great outfit. ;) Making the face bigger usually makes it easier to fill up all of the canvas.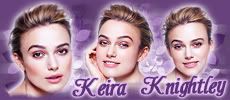 Do not use flipped images, they always look a little off - like in this graphic.

Tip 6: Quality Street
The quality of the graphic is very important! Use photographs that are of the highest quality possible. Don't try and work on a 230 x 100 canvas, start with your canvas at double the size 460 x 200 and then re-size to 230 x 100 before you add the text.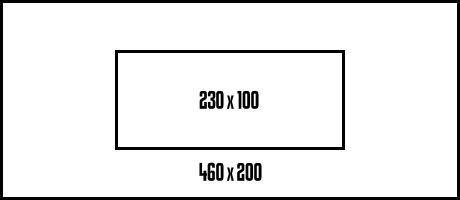 When I have made my graphic at 230 x 100, I sharpen once, resize to 230 x 100, sharpen again and then fade the sharpen to 10% - 30%. After that I add the text, flatten, check that my edges blend and then voila! It's done!


This graphic is too blurry.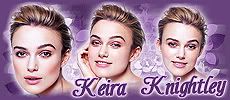 This graphic is too sharp.

Tip 7: The Pen Is Mightier Than The Sword
Don't use the default fonts that come with your computer. dafont.com is your friend. Make sure your font fits with the graphic you're making, for example; if you have a girly graphic with a delicate background, don't use a thick blocky text.




Some other things to remember about text:
- Don't put any text on the faces of the people that are in the graphic.
- Make sure the name of the board is an eye catcher and that it doesn't blend in with the background. Also, please make sure that the font color goes with the rest of the graphic.
- Don't use a lower case letter for the first letter on any graphic unless it's a Television Show graphic and the logo for that show has a lower case first letter.
- Don't use a really thick border - it can over-power the whole graphic.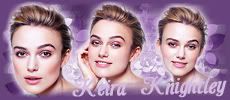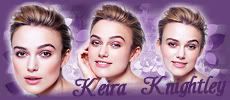 Examples of a font not standing out enough.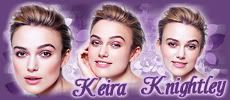 A small border and a drop shadow or outer glow can really make a difference. Don't just use black for a border though, use a dark colour from somewhere in the graphic.

After you have submitted the two graphics to me, I'll discuss them with the rest of the team and then get back to you asap.

If you have any questions, PLEASE send me a Private Message on Fan Forum! I hope to hear back from you!